BUSINESS & TECHNICAL CONSULTING
Our Consulting Services
All technical work should be driven from the business domain. Why should anyone choose to invest into any technical infrastructure unless there is a valid business reason driving it. Websites, mobile applications, custom software or even campaigns to drive adoption to these should always be backed by a business driver. When customers come to us and state they "need a website", the first response is often the question, "why?". Before a single line of code is written, agencies should have a fiduciary duty to understand a customers business needs and be able to understand how the technology will help achieve their goals. Of course, this is just our way to working yet we believe it is paramount to any relationship.
Consulting services help facilitate an understanding of a business and introduce a fresh perspective. Much like a seasoned news anchor will ask questions about a complex topic to be explained in terms their lay-person audience can understand, consultants start by asking basic questions that elicit answers and build knowledge. What does your business do? Who are the ideal customers? How are you better than your competition? Why should someone choose your business over a competitor? The consultants job is to provide value by injecting fresh ideas or validating existing ones.
After decades of consulting engagements, we have developed a proven process that helps businesses clarify their needs and create action plans. We focus on branding, websites, web promotions, advertising campaigns, technology and more. Every project starts with a Statement of Work (SOW) and Statement of Primary Objectives (SOPO). These capture the business knowledge in the business domain, which allows us to map the technology domain requirements to make the business thrive.
Common Cause of Project Failures
Most IT projects fail when business needs are not both clearly documented and universally understood by a company. If the people within an organization have different opinions about what it is the business is trying to achieve, the result is a business trying to drive in two or more directions. It does not work with corporations any better than that would work on a bicycle or automobile. By helping create a unified direction, we create value for our clients.
What do consulting engagements deliver? Consulting can range from micro statements of work to attend a single meeting and understand, then document observations from a neutral third perspective to multi-year contracts to work on ongoing projects. A consultant has a duty to convey value to the client. A consultant also should be able to clearly articulate deliverables for any consulting contract in terms of a desired end state and the approximation of activities required to achieve that state. A consultants time is often split between interfacing with the client's business and performing analysis and digging into data to find potential ways for a client to achieve their stated goals.
Our Consulting Services
While we offer many types of consulting services, our specialty is the gathering and documentation of software or IT project requirements. We work with software architects, engineers and developers on a continual basis and our documentation is done in a manner to preserve the lineage between the original business requirements and the last lines of code written to complete a project, allowing a developer to fully understand why the architect or engineer made certain decisions. It also allows for developers to write automated testing procedures for most software or websites, or at the very least, describe test cases that can manually be done.
The practice is not as simple as it may seem at first. Not only must a consultant take note of the business requirements as stated, they must also develop a series of implied requirements based upon the example. Imagine a simple website form that has a business requirement for a concrete testing company to collect data from the field. There may be three fields, each expecting an integer. While the requirement seems straightforward, there are numerous implied negative use cases that also must be properly documented to enable developers to properly build safeguards into the system. A list of such could include:


Ensuring the data is whole (all three fields are given)
Ensuring the user interface does not allow a user to enter invalid characters
Ensuring the user is given a chance to review the data prior to submission to check for errors
Ensuring that the sample is reported once and once only
Ensuring the user is given feedback so they know the data was successfully transmitted and recorded
Keeping unauthorized persons from tampering with the data
Ensuring only authorized users are able to access the form
And much more ...
Do I Need Consulting?
If you are embarking on an IT project that can affect your bottom line, consulting services would be useful to answer any questions from a domain expert. If company personnel are highly skilled in a discipline like business mobile applications, they can succeed to a certain degree however there are always three groups of knowledge, as shown below.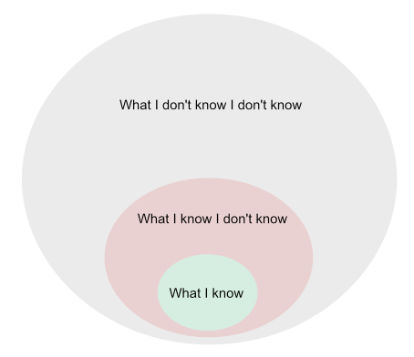 The Consultant's mandate is to figure out what components of the larger circle may help bring about business success and convey it in an actionable manner to help the client move forward.
Other Considerations
Consulting services are generally provided in blocks of hours. We offer the services in a fairly flexible way and clients come to us for as few or as many hours as required, re-evaluating along the way. We highly recommend that companies never lock themselves into large blocks of consulting hours as business is dynamic. Even as recently as 2020, some of our clients have had to radically shift their business objectives from expansion to preservation of existing revenue in response to the Covid-19 Pandemic.
Next Steps
Any new clients receive a 100% free initial consultation with us. Even if you are thinking of hiring another consulting firm, we are happy to spend that hour hearing your objectives and to help you prepare for your consulting engagement. Please use the contact form to reach out if you have any questions.